History Of Misino Knives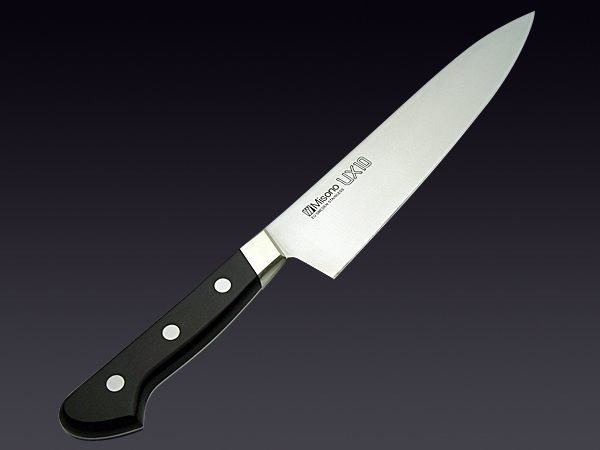 History of kitchen knives
img by : hocho-knife.com
Japanese cuisine is not only known for its delicate nature – the intricate food preparation processes that successfully craft Japanese delicacies like sushi and sashimi are extremely crucial. The only way to master the skills in cutting, chopping, slicing, and mincing is to own a Japanese knife suitable for all tasks.
The Japanese city Seki (Gifu Prefecture) boasts a rich history of Japanese sword-making that spans over 800 years. During the Muromachi period, over 300 swordsmiths gathered in Seki and produced a sword that did not break, bend, and was extremely well-sharpened. Today, Seki is proudly home to Misono, the leading Japanese kitchen knife company that was founded in 1935. For over 85 years, craftsmen at Misono have manufactured Japanese and Western style cutlery in Seki, combining traditional techniques with modern advanced technology to create knives that people trust and are familiar with around the world.
In ancient times, the forging of Japanese blades typically took many days or weeks and was considered a sacred art that involved multiple swordsmiths, each with different specialties. Ancient Japanese swordsmiths who forged blades made from Tamahagane (also known as jewel steel, made from iron-rich sand) were known to repeatedly heat, hammer, and fold the metal, putting all their energy and spirit into creating the blades. Much like those ancient swordsmiths, Misono craftsmen today are specially selected, highly skilled, and combine their traditional, time-tested techniques with the latest modern advanced technology to create some of the finest knives in the world.
History of Misino Knives
While its blades are having a great reputation around the world and are known for its exceptional quality, Misino has always been a purposely small and exclusive family-owned business. The company started as a small manufacturer of kitchen tools for vegetable peelers in 1935, and it wasn't until the late 1960s when it began producing their own knives. Today, Misino employs approximately fifty workers who produce up to 150,000 knives a year. While many larger knife manufacturers are known to outsource parts of their manufacturing to various third parties, Misino's keeps all of their production in house which ensures their blades are of the highest quality and meets their strict quality assurance standards. Like traditional Japanese-style knives, Misino's blades are also largely handmade and feature hand-finished sharpening to ensure long-lasting edge retention. Misino blades do not enter the market without undergoing several levels of inspections.
How to make Misino Knives
While Misino doesn't allow visitors into their workshop, we understand the basic blade production processes that their knives undergo, which includes forging, shaping, heat treatment, grinding, polishing, and honing. In addition to these processes, reliable sources with knowledge of Misino's manufacturing processes have also stated that Misino employs a further seven or eight proprietary production processes which are neither known nor used by other knife manufacturers. The combination of these proprietary manufacturing methods means Misino produces blades that are durable, efficient, and comfortable to use. It's clear why professional chefs prefer Misino knives over other brands.
Today, Miniso's proprietary manufacturing processes, skilled craftsmanship, and consistently high product standards ensures they retain their reputation and position as one of the industry's leading and most trusted knife manufacturers. While its knives have never been heavily marketed or promoted, the quality of Misino knives has always impressed those who have used them and many people find themselves recommending these knives to their friends and family.
Summary
Misino knives are becoming more and more popular among professional chefs around the world. If you're looking for a beautiful, traditional Japanese knife, you should definitely consider one made by Miniso as you will get a knife with all the traditional benefits of a typical Japanese knife such as durability, sharpness, excellent balance, and superior edge retention, but with vastly superior construction quality and finish. Misino knives are an absolute joy to use and handle, and since Misino produces many different knives with different profiles, so you're sure to find one that you will love.