History of Tojiro (FUJITORA) Knives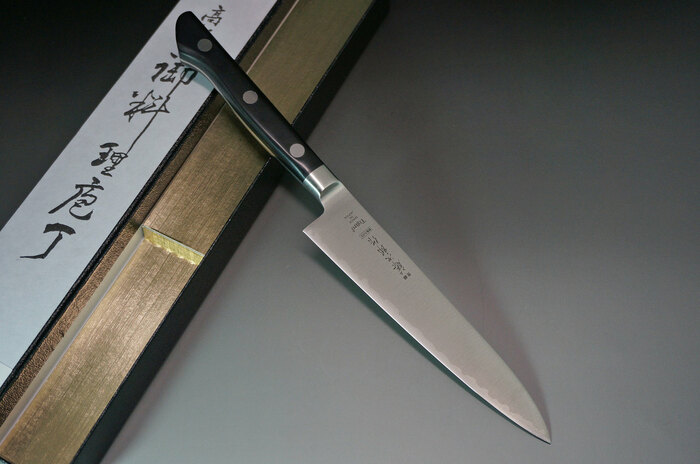 History of kitchen knives
img : hocho-knife.com
Japanese kitchen knives are well known around the world for its excellent quality and suitable designs for food preparation.
Despite the amount of popularity it receives, a trust-worthy, high-quality Japanese knife brand isn't found just anywhere. All authentic, traditional Japanese knives have their roots in Japan, where only a few cities are the origins of knife forging.
Asides from the city of Sakai, another city known for knives, cutlery, and metal manufacturing is Tsubame-Sanio (Niigata Prefecture), which is home to Tojiro Knives (FUJITORA).
History of Tojiro (FUJITORA) Knives
Tojiro (FUJITORA) Knives was established in 1953 for the production and distribution of cooking knives and tools. The company was led by CEO Mr. Susumu Fujita, who had four key principles – good faith, sincerity, appreciation, and creation. The history of Tojiro began in 1955 when their stainless-steel fruit knife was released. This knife was not well-regarded as stainless steel blades were not as effective as blades made with carbon steel. Since then, Tojiro has concentrated their efforts to improving the quality of their knives and has led innovation in the knife making industry through its unique manufacturing processes. Their corporate message today is "More Than Just Sharpness". Today, Tojiro produces a wide range of kitchen knives in various styles including Japanese, Chinese, and Western. They also produce a wide range of sharpening stones, tableware and kitchen tools.
Features of Tojiro (FUJITORA) Knives
Tojiro knives are mostly made of clad metal, which is a composite of two or more dissimilar metals, metallurgically bonded together to improve functional characteristics (corrosion resistance, lower porosity, better formability etc.). They primarily work with VG10, which is a stainless steel that contains highly purified cobalt which improves the toughness, sharpness and durability of a blade. They also use other metals such as molybdenum, vanadium steel, powdered high speed steel, nickel damascus steel, high carbon stainless steel, aogami steel and shirogami steel.
Tojiro's forging techniques were adopted from traditional Japanese sword making methods. Traditional sword making methods are typically inherited and passed on from generation to generation, and the combination of these methods coupled with modern technology and automation helps to increase efficiency and accuracy during manufacturing. Despite the use of modern technology and automation, most of the work is still done by hand, including grinding and many of the finishing steps. Craftsmen pay attention to every single detail during the entire manufacturing process to ensure the knives maintain consistent quality. The meticulous processes at Tojiro Knives to ensure the quality of its knives are always top notch is why their knives are so well known around the world.
Processing detail of Tojiro knives
Forging
Hammer heated steel to form basic knife shape
Forming
Fix distortion from forging, grind and shape up the blade
Heat treatmentHeat the blade to a high temperature to give it both hardness and flexibility
Grinding
Grind the blade to form the knife's shape
Handle making
Insert blade into handle
Polishing Handles
Handles are shaped and smoothly polished so its fits comfortably in your hand
Engraving
Name and logo are hand engraved with hammer and chisel
Edging
Sharpen the edge with a course, medium, fine, or extra fine grind
Summary
Today, Tojiro is one of the biggest companies in Japan who produce knives in the mass market. They continue to combine traditional Japanese sword making methods with modern manufacturing techniques to produce high quality kitchen knives. While Tojiro knives are well known for its sharpness and durability, they are also very comfortable to hold.
Anyone that wants to experience using authentic, high quality Japanese kitchen knives with a reasonable price, then Tojiro Knives is a great choice for you. If you are interested in learning more about Tojiro Knives, you can visit the Tojiro open factory in Tsubame-Sanio, Niigata Prefecture, Japan, where you can tour the factory, attend a workshop, or visit the gallery.