Deba Knife Collections Worth Having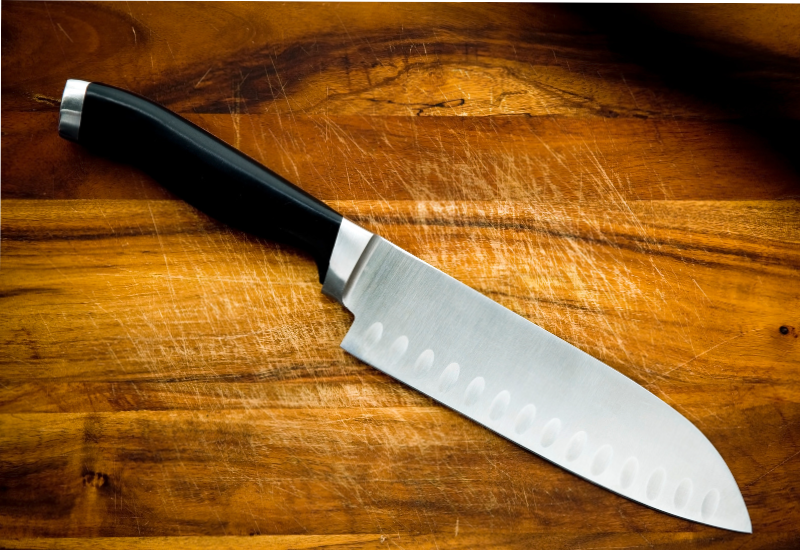 Japanese cuisine and authentic culinary delicacies rely greatly upon the wise choice of ingredients, selection of professional tools, and the mastery of the skills needed to utilize Japanese knives to the best of their capabilities. Japanese delicacies like sashimi and sushi are loved by diners from all parts of the globe due to the subtle, yet exotic and savory flavors filled with uniqueness the tastebuds can experience. The fine selection of premium-quality ingredients is highly essential in determining the final flavors and tastes of a Japanese dish. However, not only that factor itself does all the magic work.
Apart from the fine selection of high-quality ingredients like raw fish caught fresh from sea, the luxurious, vivid-colored Caviar sprinkles, and careful selections of Fatty Tuna slices, the mastery of the skills in using a Japanese knife is perhaps even more significant and critical. There are indeed, numerous knife types which are essential in the crafting of numerous Japanese delicacies – be it the Yanagiba or Sashimi knife, Santoku, Gyuto, Petty, Sujihiki, or the Deba. Each specific knife has its very own use that allows it to perform various functions according to how each was designed and shaped. For instance, a Sushimi knife or what we often refer to as the 'Yanagiba' knife, comes in a narrow, slim blade body which enables users to make long, one-time stokes and techniques to perfectly slice and cut both poultry and fish into desired pieces.
Among the most-used knife types when it comes to the making of mouth-watering, divine-tasting sushi and sashimi dishes, a Deba knife is indeed a part of the main equipment team alongside Santoku, Gyuto, and Yanagiba knives. A Deba knife is often used to chop ingredients and fillet raw fish of various kinds; therefore, its tip is extremely point and sharp. As it is used specifically for chopping and filleting, its blade body and length is not as long as that of a Sujihiki or the Chef's Slicer knife. Often a single-bevel knife (which refers to one side of the blade sharpened while the internal side is concave), the blade barely touches what it is chopping or cutting. Once this knife is good in the hands, with lots of practice and adjusting to ensure confident grips, it will definitely be an amazing knife for filleting all kinds of raw ingredients that come along with a non-stick feature. There are wide arrays of Deba knife selections out there in the market for users to explore; however, not all are the perfect ones that will work well with all techniques, strokes, and skills. The following are some of the recommended knife selections that will leave knife users in awe of their capabilities, outstanding features, and excellent edge retention.
Narihira No.9000 Stainless Japanese-style Chef's Deba Knife 165mm
Produced by Fuji Cutlery, Narihara No.9000 Stainless Japanese-style Chef's Deba Knife 165 mm is among one of the excellent Deba knife models used by various Japanese chefs and culinary experts. The knife's blade body is forged out of a premium, fine-selected stainless steel which guarantees rust resistance, excellent edge retention, and blade durability. With just the right care and handling of the blade, this Narihara Deba knife can last for quite a long period of time – a blade companion that aids users with the abilities to chop and cut professionally with ease.
Sakai Takayuki Kasumitogi (White steel) Japanese Chef's Deba Knife 180mm
Another famous brand, Sakai Takayuki, also puts its Kasumitogi (White steel) Japanese Chef's Deba Knife 180 mm on the top of the list of most-used Deba knife models. Designed to put kitchen knife iron on Yasugi's traditional Nihonko or Hagane – Shiroko / White Paper No.3 steel, extreme sharpness is guaranteed. With best edge holding feature and high working hardness, this Deba knife by Sakai Takayuki is recommended by many professional users worldwide.