The Best Sushi Restaurants in America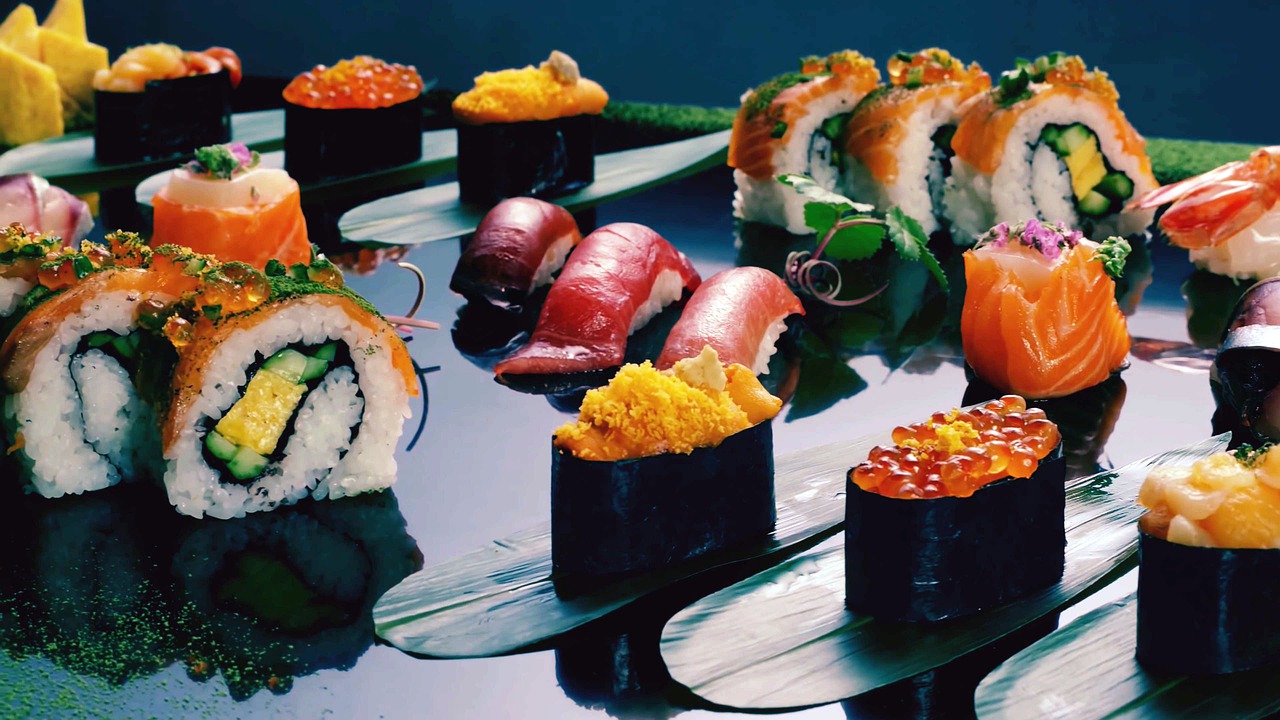 Mori Sushi
Los Angeles, California
Located in the City of Angels, Mori Sushi is one of Los Angeles' most revered traditional sushi joints. Started by Morihiro Onodera who's now retired, Mori Sushi is omakase-only, and its dishes are designed around Japanese-caught fish and farmers market-sourced ingredients. A meal will usually cost about $150, but rest assured you'll be receiving the highest quality fish and sushi the city has to offer. Each piece of sushi is treated with love and attention by sushi perfectionists who also make their tofu and soy sauce in-house. When it comes to high-end sushi, there aren't very restaurants that can match Mori Sushi. When the chefs care so deeply about your experience and strive to provide you the freshest ingredients, you know you've come to the right place. If you're looking for an authentic omakase experience, definitely check out Mori Sushi.
Morio's Sushi Bistro
Honolulu, Hawaii
This restaurant may not wow you in terms of its presentation or ambiance, however there's a reason it's consistently booked up months in advance. Morio's Sushi Bistro, located in Honolulu, is simple which is what makes it so special. The restaurant focuses on good food and good service in a relaxed BYOB environment. Morio, the head chef and owner, is sociable and is just as likely to do a shot of sake with a guest as he is to wow them with his wonderfully prepared omakase sets which include items sushi as Hamachi collar, otoro, and fresh uni. The fact that the restaurant is small, combined with a personable owner and a BYOB environment makes Morio's one of the best sushi outposts in the country and a favorite amongst locals and tourists looking for a reasonably priced and laid-back omakase experience.
Nodoguro
Portland, Oregon
Nodoguro is one of Portland's best sushi restaurants. What was once a popup has now turned into a brick-and-mortar supper club run by a chef named Ryan Roadhouse. Nodoguro specializes in what they call "hardcore" 13-21 course tasting menus. The restaurant is reservation only with popups and seatings selling out very quickly. 48 hours prior to a meal, Roadhouse and his staff will design the menu and scour the local market for the best and freshest ingredients. As Nodoguro serves tasting menus, this experience would suit those who are more adventurous eaters. The only certainty you'll receive prior to the meal is that there will be seafood, vegetables, and probably meat. If you find yourself at one of Nodoguro's seatings, be prepared to experience some of the wildest and most unexpected sushi preparations you've ever seen. The experience is an intimate dinner experience with 11 other guests served on a small table in the middle of Nodoguro's elephant-shaped bamboo bar. If you see tickets available, you should jump on them right away as they sell out fast.
Omakase
San Francisco, California
Another one of American's best sushi restaurants features an omakase experience. Located in San Francisco, Omakase, which put the word right in its name as if it needed to ensure sure guests were 100% sure what the restaurant was all about, is run by chef Jackson Yu who offers two different omakase menus available every night at slightly different price points. The unassuming 14-seat sushi counter gives off similar vibes as what you'll see in many of Japan's no-frills sushi standouts and serves sushi just as good. Much of the fish on the menu is sourced from Japan, and best of all, the restaurant was awarded a Michelin star.
O Ya
Boston, Massachusetts
Almost a decade ago, The New York Times journalist Frank Bruno declared O Ya as the best new restaurant in America. While the restaurant is no longer new, Boston native and O Ya Chef-Owner Tim Cushman still runs has turned it into one of Boston's most celebrated sushi restaurants in a short period of time. Cushman, like many before him, took a job at a restaurant while he pursued a career as an aspiring musician. It was at his first restaurant job where he would begin his culinary adventure that would lead to stints cooking in countries including Thailand, Hong Kong, Germany, France, and of course, Japan. The restaurant features omakase, but many signature dishes such as its foie gras nigiri are also available a la carte.
Tomo
Atlanta, Georgia
Born in Osaka, Japan, Tomo Naito originally came to America to pursue a theater degree. After getting jobs at a series of restaurants, as well as a stint at a Japanese trading company where he sourced fish, Naito eventually wound up working at the famous Nobu in Las Vegas and would later emerge as one of Atlanta's premier sushi chefs. Today, Naito runs Tomo out of Atlanta's Buckhead neighborhood where he serves up his signature creation, Lobster a la Musso, which is an amalgam of lobster sashimi and uni with yuzu ponzu, white truffle oil and quail egg.